Pallet Racking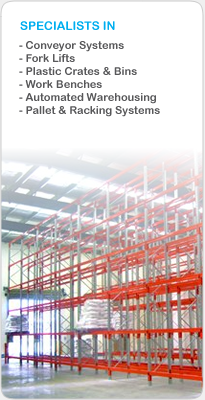 This is a design that makes use of racks to enable goods to be stored at different levels above the original ground floor, hence effectively utilizing the available space. Rather than being confined to just a single pallet, you can stack up to 4 or even 5 upper levels, multiplying the original space many times over.
The racking system has several adaptations. Typically, the pallet rack system is relatively affordable. Pallet racking offers companies a perfect technology for goods storage and with its roller system; the pallets are easily moved in and out. Racking systems also offers full range of options for storage of heavy weighted materials
The surface of the pallet rack is one that requires little maintenance. Due to its ruggedness, it can stand to rough usage. If you are seeking to reduce storage cost, you may consider buying refurbished or fairly used pallet ranking.
Though the pallet racking system is a great option for warehouses, they also have some shortcomings or disadvantages:
Since all warehoused items must be on pallets for it to be transferred, extensive records of pallets may be required.
Another downside is that to take advantage of the system adequately, the forklifts must be high enough to reach pallets stored far above the ground level.
The Mezzanine Storage System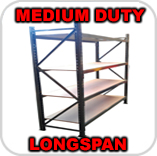 This storage method is a more cost-effective way of utilizing available floor space in the warehouse. This is an additional structure built between the floors for storage of extra supplies or equipment. Beside it been more affordable than the other options, it is also mobile.
The mezzanine storage system is most suitable for conditions where the company does not have a large volume of products to store. This would not be recommended for large-scale storage need. However, it is the cheapest method.
Automatic Storage and Retrieval Systems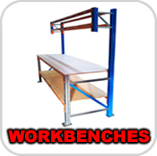 This seems to be a relatively new warehouse storage system. It is a complex system that makes use of computers to store and retrieve goods according to the storage location. This helps to maximize floor space as there are no height limitations faced by the forklift operator.
ASRS system is highly adaptable and may be used to store both large and small products. The system is automated and requires low manpower, which you save the cost of wages or salaries. Regardless of the minimal need for human resources, installation is costly compared to the pallet or mezzanine system. Besides, ASRS is relatively expensive to maintain.
Generally, labor, product damage, and space are expensive components in warehouse operations. However, there are several cost-efficient and productive ways of storing products which can be customized to meet your particular storage need.
Pallet Shelving – Everything You Need to Know About its Inspection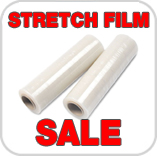 Inspecting pallet shelving or racks is mandatory, especially in facilities that handle mechanical equipment. The racks are some of the best storage equipment available in the market today. However, they can quickly become dangerous when damaged or loaded and installed incorrectly. The best solution for this is regular inspection. Knowing when and who to do the inspection is crucial for the safety of everybody who works close to the shelving.
So, what or how should you inspect the pallet racks?
Inspect for Plumbing and Leveling
First, you should inspect whether the racks are plumb and level. Proper plumbing and leveling often bedevils racks that are either reconfigured or poorly installed. Inadequate flooring also causes these problems. Installation of racks that have extensive shims is also often responsible for ineffectual industrial plumbing and leveling. Racks that aren't properly leveled are more likely to suffer collisions. The red flags to watch out for include:
a) rows that are misaligned
b) crooked racks
c) vertical leaning
Inspect for Corrosion and Rusting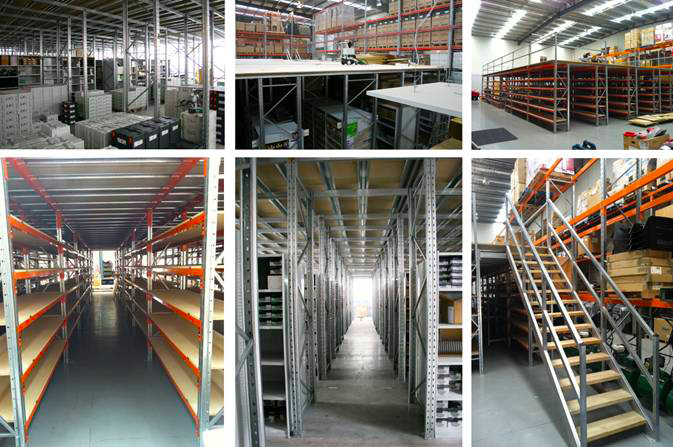 Many modern racks are metallic. As is common with all types of metallic materials, such racks are susceptible to corrosion and rusting. Therefore, it's important to carry out an inspection to determine whether the metallic pallet shelving is corroding or rusting. Also, do not forget to check if the rack's paint seems to be scrapped. Often, scrapping proves that the racks might have collided with each other.
Inspect for Overloading
Overloading is a serious problem with pallet shelving. A single glance at the racks is not enough to tell you whether the storage facility is suffering the effects of overloading. A thorough inspection is a prerequisite to discovering how severe the overloading is. While checking for overloading, do not ignore the importance of evaluating the racks' capacities. The capacities (or ratings) are available on the technical documentation that came with the racks from the supplier.
Inspect for Bends and Damages
The uprights of the pallet shelving also need thorough evaluation. Check if the uprights are bent or damaged. Bending or damages often occur when forklifts hit these racks while moving around in the warehouse transporting stuff. Never neglect any damage, no matter how insignificant it